Emergency Management Plan
LETTER OF PROMULGATION
Missouri University of Science and Technology is committed to protecting the well-being of the campus community as well as its property and facilities. To help ensure that we as a campus are as prepared as we can be to protect the campus in the event of a serious threat, hazard or emergency situation, the Missouri S&T Emergency Operations Committee has developed the following emergency management plan.
No plan can completely prevent the consequences of an incident, whether to property or to life. However, good plans executed by knowledgeable and well-trained personnel can and will minimize losses. This plan establishes the organization, chain of command, specific policies and general procedures that should be followed by all Missouri S&T students, faculty and staff in the event of an emergency, and is designed to help university employees respond appropriately when emergency conditions arise. Although these situations are unpredictable, this plan allows for an immediate response by university employees, thereby minimizing danger to our campus.
I urge every member of the Missouri S&T community to read this plan and understand his or her role in emergency situations. Please review this manual so you can support your colleagues and protect our students, faculty, staff and visitors should an emergency or threat arise.
Best regards,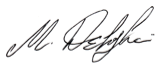 Mohammad Dehghani, Ph.D.
Chancellor